Strategies for Teaching Data Literacy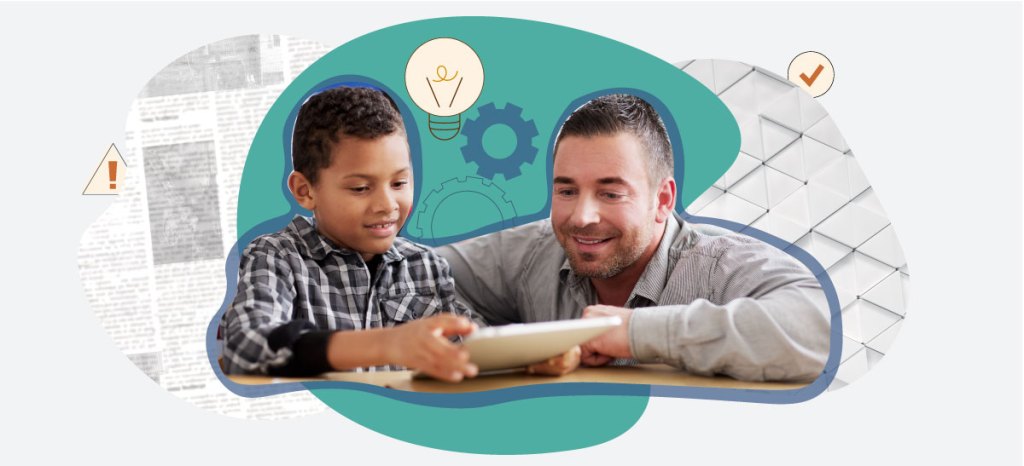 A self-taught data scientist and parent of two young children, Amit Bhattacharyya is no stranger to the head-scratching that comes from "new math" shaping curricula in K–12 environments.
"They didn't even teach statistics when I was a kid in school," he said, and yet he still became a lecturer at Berkeley School of Information and head of data science at Vox Media.
"As much as people complain about new math, I think it's amazing that kids are being taught the elements of probability and statistics from a very young age," he said. "They're taught to make histograms and bar charts. They're even asked to estimate things."
Bhattacharyya says it is realistic for everyone to have basic data literacy, especially now that more schools are incorporating data skills into their curriculum for K–12 students and paving the way for more access and interest in data science careers.
What Is Data Literacy?
Data literacy is the ability to read, write, and communicate data in context.
Though data science and mathematics have culturally been viewed as reserved for subject matter experts, Bhattacharyya said sports fans have already had practice with data literacy for years.
"If I want to read an article about basketball, they don't explain the entire game of basketball every time," he said. "They just start off saying, 'Steph Curry shot a three-pointer and won the game,' and that's supposed to mean something to you right away."
Sports media and its readers are one example of how data literacy can benefit the average person's consumption of information. For example, sportscasters will discuss the probability of a team winning or losing throughout the game, despite not knowing how the rest of the game will turn out. Viewers make decisions based on that information.
"In sports, people have been either obsessed with statistics or very knowledgeable about statistics for a long time," Bhattacharyya said. "What's changed is the types of information that they're giving you, which is probabilities of a thing happening based on historical data."
When people can effectively use their understanding of statistics, such as probability, estimation, and distribution, they can make decisions more quickly and accurately apply information to their lives.
What Does It Mean to Be a Data-Literate Educator?
Data-literate educators "continuously, effectively, and ethically access, interpret, act on, and communicate multiple types of data from state, local, classroom, and other sources to improve outcomes for students in a manner appropriate to educators' professional roles and responsibilities," according to the Data Quality Campaign. The organization says that when educators have proficient data literacy, students can succeed in their school environment.
Data literacy requires a large subset of skills that teachers should master before implementing them in the classroom. Research published by the U.S. Department of Education on teachers' ability to use data (PDF, 953 KB) recommends specific learning outcomes for teachers themselves, who may then use many of those same objectives to measure data literacy among students:
Location: finding relevant pieces of data from the original source.
Comprehension: understanding how the data was collected and what it means.
Interpretation: figuring out what the data means and why it matters.
Analysis: asking questions about the data to identify findings and implications.
Integration: linking data to classroom practice for instruction and assessment.
Collaboration: working together with other analysts or with multiple datasets.
Communication: being able to share insights and information from the data.
Once educators have achieved proficient data literacy themselves, incorporating data into educational activities can help students practice how they process information in a nonjudgmental, supportive environment.
How to Teach Data Literacy in the Classroom
When creating lesson plans or group activities, information should be catered to the age level, interests and accessibility needs of those who are learning.
"Maybe you shouldn't even use words like 'standard deviation' unless you know that the people in the audience care and know what that means and it's not going to turn them off," Bhattacharyya said. He offered several strategies for introducing data into the classroom: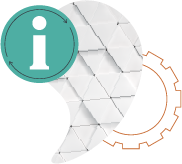 Tips for Educating Others About Data Literacy
Start with simple examples. Weather, rolling dice, and other accessible examples help people master the basics before applying them to more complicated topics.
Make examples relevant. Use students' personal interests, hobbies, or favorite subjects to build on information they might already know.
Use common language. Be sure to define new vocabulary, or stick to language that students are already familiar with. Visit the glossary of Data Literacy Terms to Know.
Acknowledge learning styles. Some students may need more visual or descriptive examples while others need auditory or written information for accessibility.
Reward curiosity and innovation. Positive reinforcement can go a long way with subjects that young learners may typically be afraid of, such as math and science.
"There is no one story or one acute example that will resonate with everyone," Bhattacharyya said. "That's on the educator to come up with a narrative at their level."
Educators can find out more context about students' learning needs by surveying their interests, keeping notes about individual learning styles, and getting to know students one on one.
In the classroom, Bhattacharyya said he is seeing more and more students interested in data that informs their passions and subjects of study. He wants "for them to be able to appreciate that and incorporate that into all the other things they know."
"There's so much that we're just on the cusp of with data science as we enter into this new phase where so many things will be subject to machine learning and artificial intelligence," he said.
Using the activities below, educators can have students practice understanding concepts of data literacy that will help them make sense of data in the world around them.

Activities for Improving Data Literacy
Use the buttons below to view and download printable worksheets for K-12 students that can be used in the classroom or at home.
Additional Resources for Educators About Data Literacy
Citation for this content: datascience@berkeley, the online Master of Information and Data Science from UC Berkeley