Sakhile Dlamini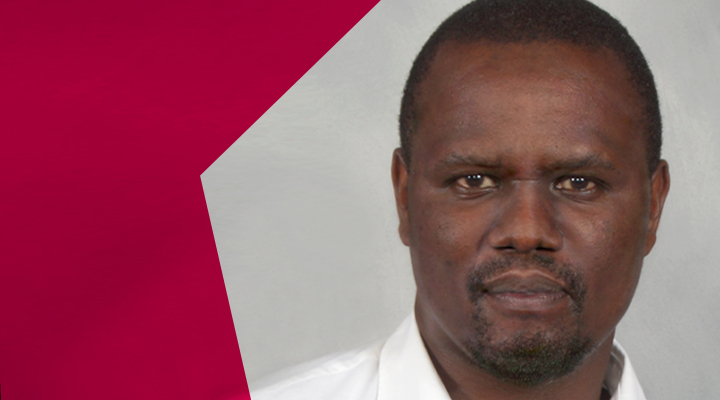 MICS 2022
Senior Software Engineer
Google Workspace
How has the program prepared or helped you in your current job?
I had the great privilege to share the knowledge I have learned from the UC Berkeley program at the Data Conference for Standard Bank Africa, the largest bank in Africa. This was in an annual conference for the bank across the continent, where they invite their leaders to come together to communicate their strategy.
Sakhile spoke at the Standard Bank Data Conference 2021.
Standard Bank has a mission to drive value for customers by making meaningful use of data analytics. A lot of companies have followed this path before, including Equifax in the United States. The perspective I wanted to share was how to unlock the business potential by being a good steward of the data. Specifically, I pulled a lot of the material from my cybersecurity risk management class, though we were only halfway done with the class at the time.
At this conference, I wanted to highlight the importance of doing cyber well. Often cybersecurity is seen as a cost center for enterprises, but contrary to that belief, cybersecurity can unlock even bigger business opportunities for companies. There are multiple reasons for this: first, if customers believe that the company is a good steward of their data, then they will be more willing to share their data with the company. Second, a company that demonstrates strong security and privacy processes is able to do business across international borders that have stronger cybersecurity requirements. A good example of this is doing business with European countries that require GDPR compliance.
What was your favorite course and why?
I am more of a generalist. So I liked all my cybersecurity classes at UC Berkeley. I enjoyed the technical classes, including cryptography, software security, network security, and privacy engineering. I also enjoyed the soft skill-focused classes, such as cybersecurity in context and risk management. I consider cybersecurity to be more like a puzzle and art; I need all the pieces to find the best solution to problems.
What one piece of advice would you give to prospective or current MICS students?
Become part of the community at I School because it really feels like a family. I have formed very strong relationships with folks across cohorts, including alumni. The I School community is very intentional about helping each other out and growing together, within the class setting and outside. The school has very high-quality teachers, experienced and knowledgeable about cybersecurity; they love what they do and they enjoy sharing their experiences with students.