Kelsey Clubb
Associate Data Scientist, Fitbit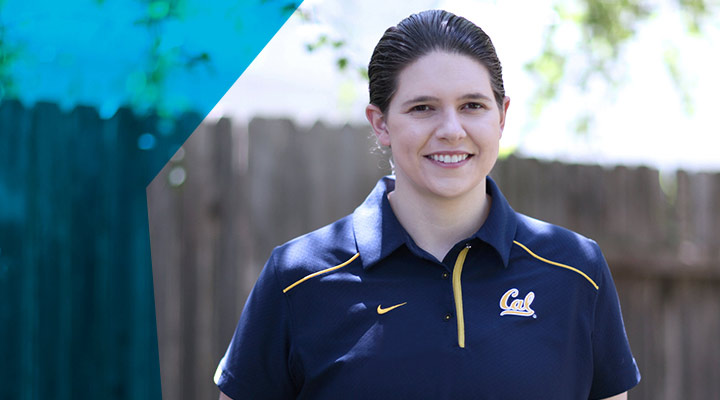 What have you been up to since completing the program?
After completing the program, I continued to work as an astronomy research associate at UC Berkeley (the job I held before and while participating in the MIDS program) while also actively pursuing a new job as a data scientist. A month and a half after presenting my capstone project, I received and accepted a job offer at my top-choice company, which was also the only company I actually applied to. I've been at Fitbit since November 2015 and have thoroughly enjoyed putting my recently acquired data science skills to good use while working with the most fascinating data set I can personally imagine.
How has the program prepared you for your future career path?
The MIDS program literally helped me get my dream job. Before enrolling, I had no industry experience and I was concerned that I would have a hard time getting a job as a data scientist, let alone at my dream company. I had to carefully consider what the right path for me would be given my background, and the MIDS program seemed like a perfect fit. The courses provided me with a solid foundation of a broad set of both technical and less technical skills, as well as final projects to showcase and discuss in interviews. The UC Berkeley School of Information provided me with data-related conferences to attend, opportunities to network, and one-on-one career advising. I was also able to get a data science internship at Tesla Motors in Palo Alto, which helped me gain immensely valuable industry experience before I graduated with my degree. Enrolling in the MIDS program was certainly one of the best decisions I've made in my life.
What was your favorite course and why?
With the new "MIDS for Life" program, which provides alumni with free access to the asynchronous content of courses developed after they've graduated, my favorite course might end up being one I haven't yet taken. Of the courses I did take for my degree, "Exploring and Analyzing Data" was my favorite. As an astrophysics major, I never actually took a formal statistics course and I never had to compute a p-value or run a t-test. I really enjoyed learning how to use statistics to determine statistical significance and make confident comparisons between groups. Coye Cheshire is an absolutely amazing teacher with a lot of passion for helping his students really understand statistics. It was a great way to start off the program.
What is the most valuable thing you learned while in the program?
To think before taking action. Focus on asking the right questions that will have the most impact, and fully consider the legal and ethical implications of whatever you do.
What one piece of advice would you give to prospective or current MIDS students?
When I started my degree, there was no guarantee that data science would still be a "sexy" job by the time I graduated. Now there is a U.S. Chief Data Scientist in the White House. Data science is not a fad. Dozens of new data science degree programs are emerging, but their curricula are somewhat different. Consider your qualifications carefully and find a reputable program that is a good match for your current skills, background, and professional aspirations.
If you do enroll in a master's program, make sure you do projects so that you have work to show and discuss with potential employers. Supplementing your learning with free online courses can be helpful, but not all of them are good quality. If you don't have any industry experience and you're looking to switch careers (as I was), getting a data science-related internship might facilitate your transition into the industry.