Year in Review: 2017 MIDS Program Report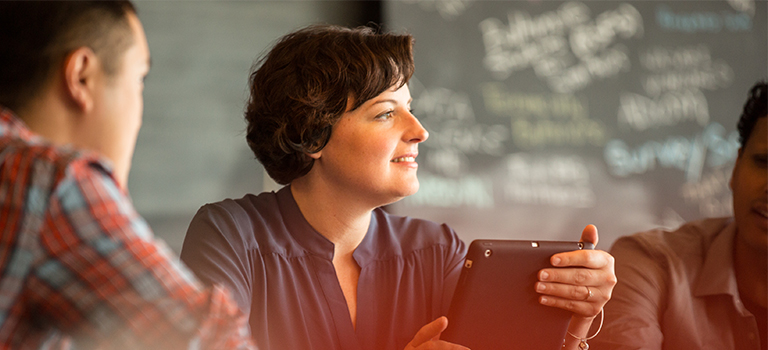 As datascience@berkeley's online Master of Information and Data Science (MIDS) program closes on its fourth year, the success of our program – both on and offline – is coming into focus. For a program that does not require the students to be physically present for more than one week, we have helped build a thriving academic community.
The MIDS program has worked to grow our applicant pool, attract new recruiters, generate revenue to help build our career services and staff, and place graduates at prestigious companies. Additionally, our online program has raised the national visibility of our on-campus Master of Information Management Systems (MIMS) program.
2017 Report Highlights
Program growth: Admitted students increased by 275 percent. We had 300 admitted students by the end of 2016, compared to 80 admitted students the previous year. The academic credentials of admitted students is on par with the on-campus MIMS student body.
Women in tech: The percentage of women in our program increased from 21 to 27 percent over the past year. This was a major initiative for the program; we sent recruiters to multiple women in computing and technology conferences to help support our mission of recruiting and retaining women in technology.
Career outcomes: As of December 2016, the median salary of graduates was $120,000. Additionally, three-quarters of graduates reported salary increases, and one-third reported promotions.
Prestigious placements: Our graduates are now working for some of the most innovative technology companies in the United States, including Apple, Facebook, Google, and IBM.
Student satisfaction: Our net promoter score, assessed by enrolled students, is at an all-time high of 68, compared to 59 the previous year.
We continue to monitor the progress of our MIDS program closely and submit annual program updates to Berkeley's graduate division. Read the full 2017 report.
Along with our program partner 2U, Inc., datascience@berkeley is devoted to providing our current students and alumni the tools they need to improve the world through data. As we enter our fifth year, we remain at the forefront of this bustling industry, and as this industry grows, so will we.
Citation for this content: datascience@berkeley, the online master's in data science from UC Berkeley