The Power of Data in the World of Social Justice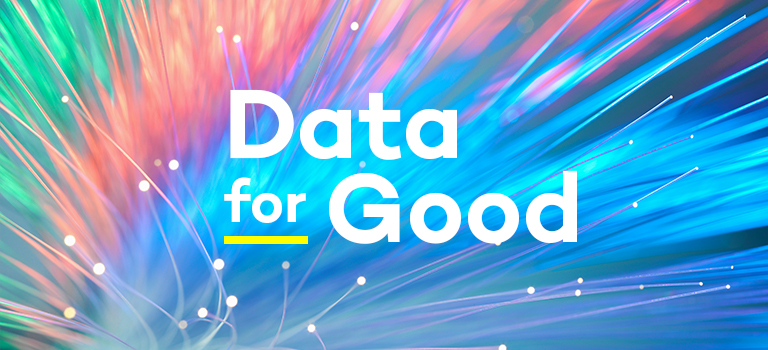 The Moulton Niguel Water District (MNWD) had a problem: It wasn't getting water to the customers who needed it most. To solve this problem, MNWD workers began filling up trucks of water to deliver to specific areas based on past water usage. But they found inconsistencies in their data prediction. Those who needed the water the most found themselves in a drought and the utility began exploring various avenues to transport water to those in greater need. 
Looking for a solution to their data problem, MNWD officials contacted DataKind, a nonprofit that helps mission-driven organizations compile and analyze data to meet their needs. 
"We were looking to potentially spend $20 million to invest in a reservoir to store recycled water in the winter, when there is excess, to use in the summer when people irrigate," said Drew Atwater, director of planning at MNWD.
DataKind, which relies on the help of volunteer data scientists, uses the same algorithms and data-crunching techniques companies use to increase profits, according to its founder, Jake Porway. After looking at the utility's 12 years of water usage data, weather data, and census data on household characteristics, DataKind helped MNWD determine it did not need the extra reservoir. 
"The District saved $20 million with the information from DataKind to avoid purchasing seasonal storage for the recycled water system that was determined to not be necessary," Atwater said.
How Data Partnerships Boost Nonprofits
Organizations like MNWD have turned their attention to using data differently. Instead of looking at data to see how they've done in the past, organizations are using predictive analytics to forecast the future so they can allocate resources efficiently. This means they can invest in making a social impact and address issues that affect the communities they aim to help more efficiently. But collecting data isn't cheap, nor is rounding up a team of data scientists.
This is where DataKind comes in.
Nonprofits working to create social change often lack the resources to use data effectively. Organizations like DataKind provide the necessary tools to help collect data nonprofits need.
To acquire data, DataKind asks nonprofits to fill out a questionnaire to describe the type of data they need. They only accept anonymized data, so that sensitive information is not compromised. To help anonymize the data, DataKind encrypts it and removes personal identifiable information. DataKind also collects aggregated data through partnerships with private companies. This data is then used to facilitate projects their data scientists are working on with other organizations.
They then pair volunteer data scientists, from companies such as Google and Facebook, with social justice organizations that could use their help.
"More than just being a matchmaker though," Porway said, "we kind of see ourselves as a relationship counselor where we help them manage their projects, and help them see through completion."
And sometimes the need for creative solutions through data also applies. The American Red Cross enlisted DataKind for their American Red Cross Home Fire Campaign. With almost 25,000 people killed or injured per year in home fires, according to the National Fire Protection Association, the Red Cross wanted to look at different ways to get more smoke alarms installed in homes. The goal was to reduce deaths and injuries by 25 percent over five years. Figuring out which communities were at high risk was crucial. Within 24 hours, a team of data scientists, focusing on county-level housing and demographic data, developed prototypes of two models that predict and map out communities most at risk across U.S. counties.
Upon evaluating all the data collected, the final version of the Home Fire Risk Map launched in 2016, and to date, 400,000 alarms have been installed in over 175,000 households.
Other organizations also aim to use data in matters of life and death.
Crisis Text Line, a free, 24/7, confidential text message service for people in crisis, uses data as a tool for suicide prevention. Their algorithm, created by their in-house data science team, allows them to identify who is most at risk by analyzing text messages and providing that data analysis to crisis counselors. Crisis Text Line founder Nancy Lublin said there is a "family of words" people use while texting, instead of using "suicide."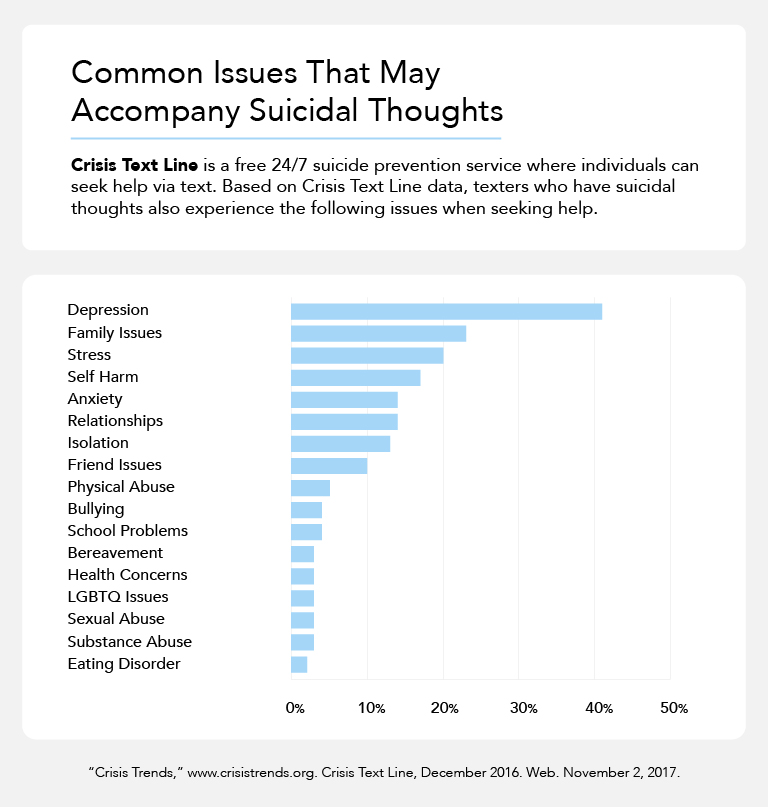 Go to the text-only version of Common Issues That May Accompany Suicidal Thoughts.
"For instance, when someone writes Tylenol, Advil, or aspirin, they are 16 times more likely to inflict self-harm," she said. With the collected data, crisis counselors are now able to prioritize calls by reaching out first to those at highest risk.
Future-Forward with Predictive Analytics
Organizations often rely on data to show them what happened in the past, but they should be using data to look into the future, according to Porway.
Corporations are also playing an important role in helping advance social justice causes by providing resources to compile important data. Mastercard, which operates the Mastercard Center For Inclusive Growth, is working with DataKind on a project to help the John Jay College of Criminal Justice.
Examining historical student data, data scientists are focusing on predicting which students present a risk of dropping out of college. The school can identify the students earlier in their college career and design an intervention program to ensure that more students graduate.
Porway said the most important factor in the usefulness of data is not the amount, but how it's used. That means creating a more data-literate population.
"Data without rigorous analysis, is no better than rhetoric," he said. "If we're trying to convince others to change their minds, [it can be difficult], because they're not trained statisticians."
Lublin agrees.
"Learning how to take information and figuring what to do with it is important," she said. "And if you don't know how to read data to predict the future, it will only reflect what has happened in the past."
It's companies like DataKind that can help nonprofits advance causes for social good. For example, Crisis Text Line was able to work with DataKind to streamline its post-call survey process to increase the response rate from 20 percent to 75 percent.
Results like this, according to Lublin, not only help with important initiatives but add value to what nonprofits are doing. Nonprofits tackle "the world's biggest problems," she said, and changing the way they look at data in the future will only amplify their impact.
Citation for this content: datascience@berkeley, The online masters in data science at UC Berkeley